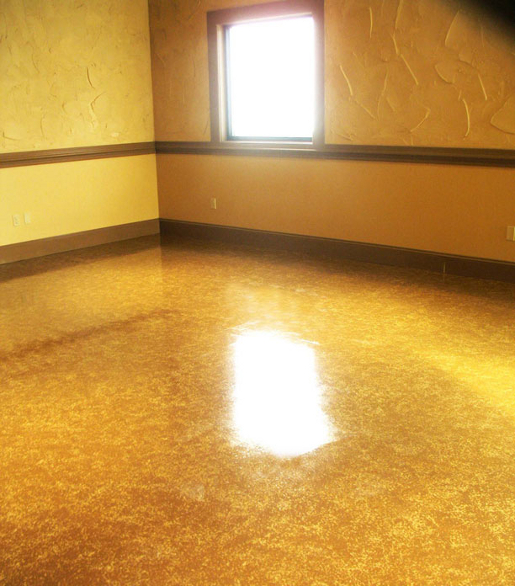 Who knew concrete could look like this?
Design Paving LLC's faux finishes aren't just for your outdoor hardscapes--we can apply them to indoor floors too.
Give drab concrete a makeover with the look of slab stone, glazed tile, inlaid brick, and much more. Unlike transparent stains, which can leave flaws in the concrete exposed, we employ opaque paints and resins that hide imperfections for a clean, finished surface.
Our finishes can be smooth and glossy, matte, or textured, or anything in between. We will work with you to create a design tailored to your taste. Faux flooring finishes are perfect for garages, basements, or any room with a concrete floor.
Don't forget! To see more examples of our work,
visit our gallery of past projects.