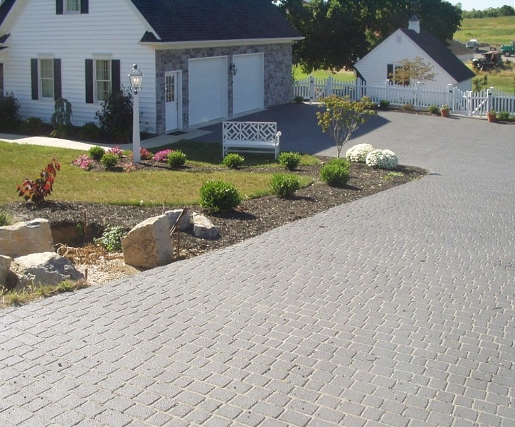 By electing to use Design Paving LLC's decorative paving system, your surface is already provided with an extra layer of protection and skid resistance. The even surface makes shoveling and snow-blowing easier, and chemicals and salts won't damage the coating.
Over time, however, weather and use can damage the surface, especially the rigors of winter. Grout may be displaced; the edges of imprinted patterns may wear; color may become altered; and spinning tires can leave unsightly marks.
When the recommended maintenance suggestions are not enough, or surfaces beome damaged by harsh weather or long-term use, Design Paving LLC can refresh and restore your hardscape with maintenance services tailored to your property, to protect your investment and keep your hardscape looking pristine.
Contact us for more information on maintenance plans to suit your needs!