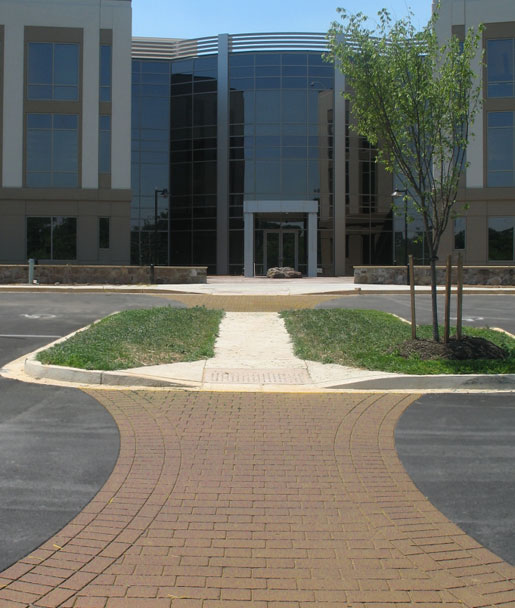 Design Paving LLC understands that commercial and municipal projects have different priorities than private or residential work. Design Paving LLC has the knowledge and experience required to meet these needs, without compromising on beauty and quality.
Our asphalt- and concrete-based decorative paving techniques are ideally suited to commercial and municipal work.
Easy to integrate with existing pavement and architecture: perfect for crosswalks, entranceways, sidewalks, courtyards and more.
Safe and durable: our color-coating materials add traction in slippery weather, and stand up better to the rigors of winter than untreated paving materials.
Cost-effective: Add style and flair to buildings and outdoor spaces at a fraction of the cost of traditional materials.
Faster to install than other decorative paving methods.
Simple to maintain: our materials hold up against most common cleaning and snow-removal practices.
So what are you waiting for? Visit our gallery to get a better idea of the work we do, or contact us to find out what Design Paving LLC can do for you.