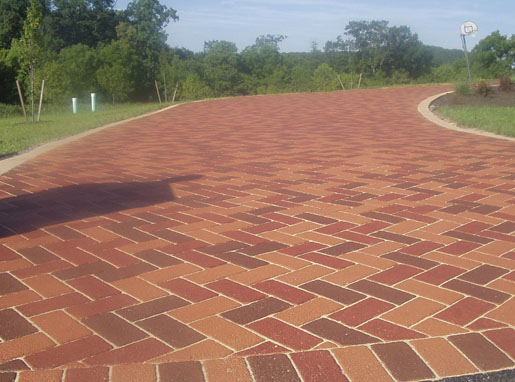 Who knew asphalt could look like this?
Design Paving LLC can liven up drab asphalt with state-of-the-art color-coating. Color-coating is kind of painting process, but this is no ordinary paint: we use high-polymer resins fortified with sands and cements, and apply multiple coats to ensure durability and add texture.
Color-coating can be applied to plain or imprinted asphalt. There are dozens of colors to choose from to mix and match, or we can create a custom pallette to suit your style. You can even take it up a notch by adding a faux finish.
Color-coating is available for concrete too!
Don't forget! To see more examples of our work,
visit our gallery of past projects.