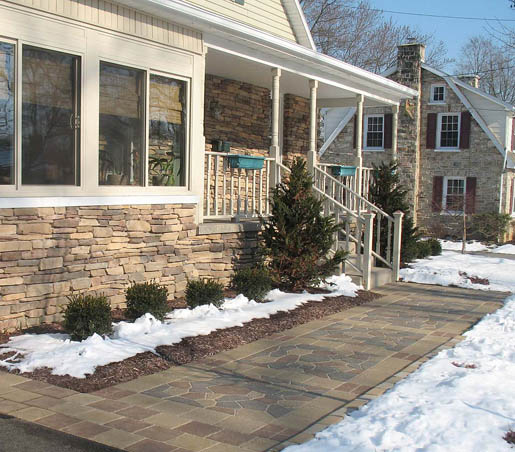 Who knew hardscapes could look like this?
Design Paving LLC's amazing faux finishes can take hardscapes so far beyond ordinary, you'll hardly believe what you're seeing isn't real brick or stone. Our unique multi-layer process transforms asphalt or concrete into beautiful, colorful textured surfaces.
Our finishes can be subtle, bold, elegant, intricate, or anything in between. Get the look of granite, marble, jasper; go for multi-colored brick or a tortoise-shell effect; add a pictorial feature or geometric centerpiece; do something natural or something out of this world! There are so many possibilities, virtually your only limit is your imagination.
And faux finishes aren't just for outside--we can achieve stunning results on concrete floors too!
Don't forget! To see more examples of our work,
visit our gallery of past projects.